Our Story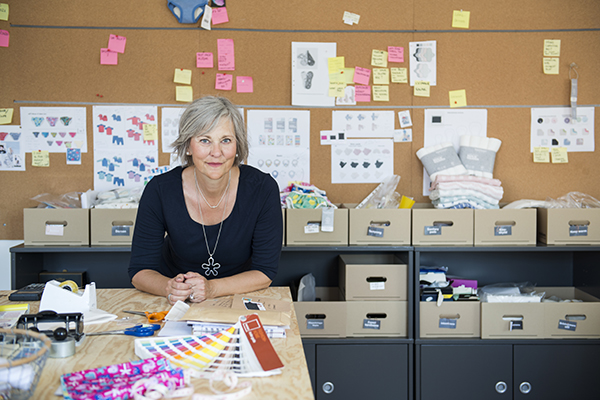 The ImseVimse story started 30 years ago when founder and owner Marie Walleberg, in a desperate search for a cure for her daughter's diaper rash, found the soothing magic of cloth diapering. And just like that, her daughter's painful rash disappeared. Marie then realized she had a new problem – at the time, cloth diapers were difficult to find. Wanting to responsibly give her daughter the best care possible, Marie founded a diaper company that would fill a void and meet the need of her own and others looking for a healthy and eco friendly care for their babies.
"Passionate about saving the planet we currently sell our earth friendly products in over 60 countries worldwide. Sustainable consumption should be a norm, not an exception." – Marie Walleberg 
As ImseVimse's founder, Marie spent the next three decades perfecting and constantly expanding the range of reusable textile products to help us minimize the environmental impacts of our daily life – today you will find many more products in ImseVimse's product range. Honest and ethical, the soul of the company remains the same; to create good products that matter and make a difference in the world.
Long experience in international trade
ImseVimse's head office is based in the Swedish city of Visby, which is a UNESCO World Heritage Site, and our business is expanding throughout the world. We provide functional, environmentally friendly and affordable textile products for children and women worldwide.
"Right from the start we have marketed ImseVimse's products on the basis of their benefits to the environment and health. Our aim is to be the most environmentally friendly company in the industry."
ImseVimse's product range and designs develop continuously as we refine, test and improve our products to meet the needs of families today. We're selling to distributors, retailers and costumers in over 50 countries. We aim to have products in stock at all times and we have earned a reputation for rapid delivery.
Strict demands for the environment quality and working conditions
For the sake of the environment we have chosen to use cotton that is organically cultivated, so that we can be certain that we offer our customers clean products. Production takes place mainly in Europe, primarily in Latvia, but also in Turkey, among others.
We impose strict demands on suppliers and manufacturers, and carry out annual checks on the conditions in their factories. We also require that they meet our quality standards, environmental requirements and working conditions. Our aim is that all our products meet the OEKO-TEX® Standard 100 for textiles.
Thank you for being part of the history of ImseVimse
Love,
Marie Walleberg
Founder of ImseVimse